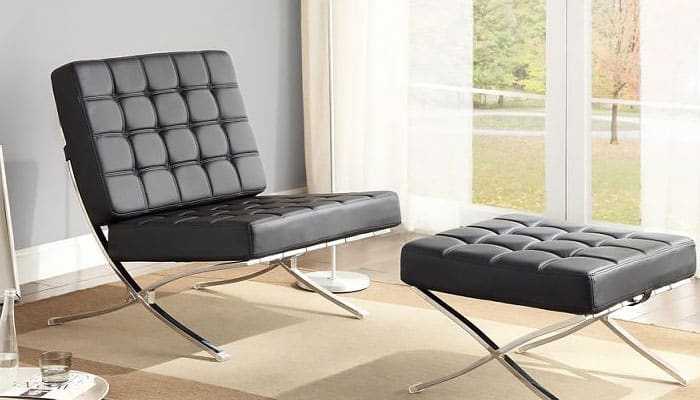 Chair Barcelona | History and Elegance! Check out!
O assunto deste artigo é nada menos do que o assunto que a maioria dos architects e designers são apaixonados, os assentos de Design, em especial a Chair Barcelona!
Barcelona Chair | History and Elegance!
THE Chair Barcelona was designed by Mies Van der Rohe and presented in the German Pavilion for the Barcelona International Fair in 1929.
To date, one of chairs most appreciated by product designers, it is composed of two pieces (backrest and footrest).
Contrary to what many people think, not only the architect and director of Bauhaus, Mies Van der Rohe, who designed this armchair, his partner Lilly Reich also played an important role in project.
Barcelona Chair | Mies Van der Rohe:
Lilly Reich was an interior designer responsible for designing and organizing many of the international exhibitions of the time.
THE Chair Barcelona is part of a project complete interior design, consisting of tables, benches and other furniture.
It is a decorative luxury in many furniture exhibitions! Undoubtedly the Chair more imitated!
Mies was one of the pioneers in the design of furniture with a tubular steel structure, allowing production on an industrial scale, one of the precepts of the Bauhaus, where he taught at the time.

Arquiteto germânico nasceu em Aachen, Alemanha, que, juntamente com Le Corbusier, Walter Gropius e Frank Lloyd Wright, é considerado uma das figuras exponenciais do racionalismo arquitetônico moderno.
From the beginning of his career, influenced by the studies of the Dutchman De Stijl, he developed an architectural concept of pure lines.
He was director of the Bauhaus (1930-1933), but persecuted by the Nazis, he emigrated to the United States (1937), where he began a new stage in his career, with an emphasis on glass facades and metal structures.
Currently found in several Colors The Chair success wherever you go!
The rigor of proportions, the appreciation of the infrastructure as an aesthetic element and the precision of detail were the three principles that guided its creation.
Learn it 10 different projects full of techniques and tips for making cushions modern and super commercial.
Simple language, supporting graphics, video lesson and finishing suggestions. you will love each project!
The 10 lessons are divided into 5 modules. You receive:
 10 videos.
 10 projects in PDF.
Bonus:
 Webnair: Learn to choose fabrics like a PRO.
 Video: How to finalize your cushions.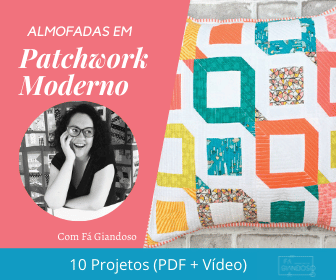 Source: Os direitos autorais sobre as imagens nesta postagem pertencem aos seus respectivos donos
Mies Van der Rohe | Your works:
The commercial building on Friedrichstrasse in Berlin (1921)
The German pavilion at the Barcelona International Exhibition (1929).
THE home Tugendhat, in Brno, in present-day Czech Republic (1930)
O project of the Illinois Institute of Technology (1939-1941) and the Seagram Building on New York's Park Avenue (1958).
The Columbia Broadcasting System headquarters building in New York was his last achievement, completed shortly before his death in Chicago, United States.
O price gives Chair original barcelona exceeds 3,500 euros, which makes it only "appear in public" in the most select real estate salons, here are some of the most traditional pieces:
Like this step by step you will be able to organize your environment effectively, optimizing and leaving spaces functional.
You will learn from the beginning of the organization process, through (self) analysis, to what to keep in drawers, what to hang in hangers, how to organize the different accessories, between others.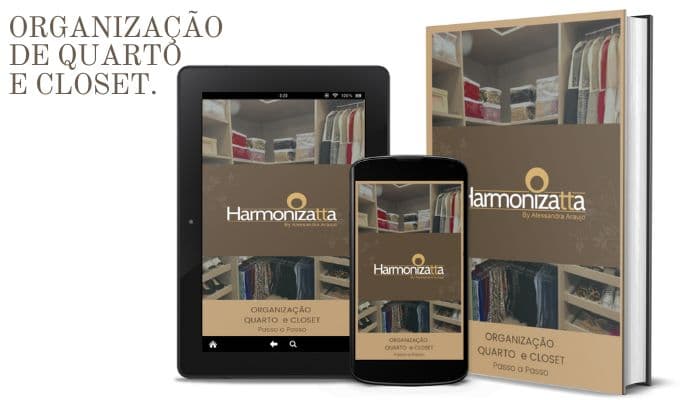 Source: Os direitos autorais sobre as imagens nesta postagem pertencem aos seus respectivos donos
Closet organization course by HARMONIZATTA
We've included photos to help you through the organization process, using organizers own, because in addition to keeping everything in order, they bring ease and optimization to spaces.
ORGANIZATION It's not luxury but QUALITY OF LIFE!
 Variations: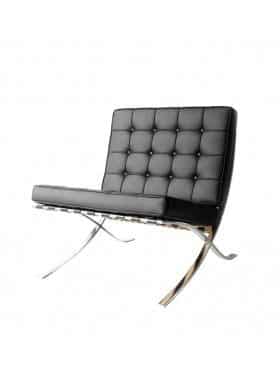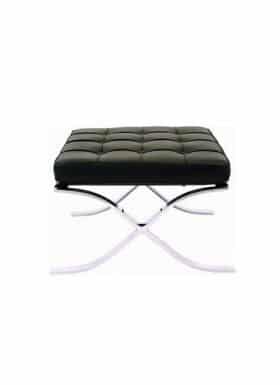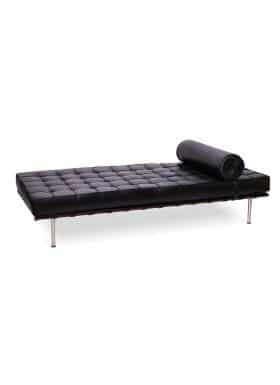 Dimensions:
Below is the drawing of the geometry of the Chair and its dimensions:
Are you tired of trying to organize the home, but not get? Do you want to definitely organize and efficiently, and put an end to the mess?
Well, with the right organization techniques can you organize your home once and for all and have time for what really matters!
If I tell you this is possible would you believe it? Want to know more? come with me, that I show you!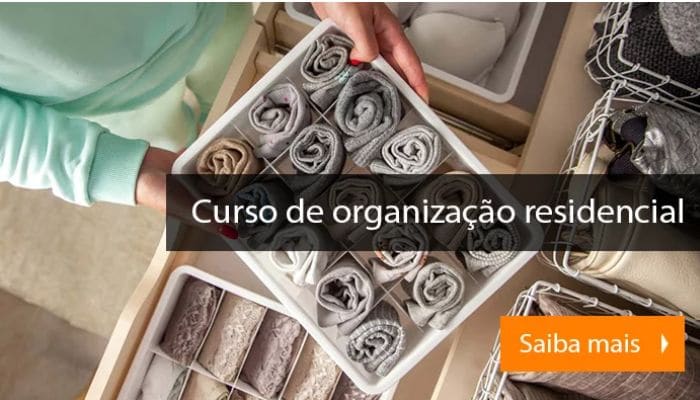 So, did you like the article about the Barcelona Chair?
Then swipe down and check out more tips like this one and don't forget to share it with your friends!
Want more tips about the world of Architecture and Decoration? Then decorate easy no mysteries, check out some of our articles at: