What types of tiles are most commonly used in construction?
If you have discerning tastes, your desire for a "different" style may not be met by a roof of regular tile.
Shingle roofs are functional and attractive, but they simply cannot match the aesthetics of tile roofs.
Therefore, we will cover nine different types of shingles in this article and highlight that certain types of shingles are better than others.
What are tiles?
Types of tiles: creative options for your home.
Tiles are mainly used to prevent water from entering the home. However, they differ from traditional asphalt shingle roofs both in material composition and appearance.
Slate roofs have been used since 1600, while clay roofs date back to 10,000 BC!
Slate and clay are popular because they are locally available materials, but as we entered the 19th century, concrete and metal tiles began to appear regularly.
Why are shingles more popular than Shingle roofs?
Shingle roofs keep water out and add color to your home, but shingles offer an unparalleled array of options that just don't work with asphalt shingles.
Tiles are a great way to customize your home, but vary in budget, durability, weight, and appearance.
We've separated the 9 most popular tiles below so you can get a clear idea of how each material is different.
1. Slate Tile.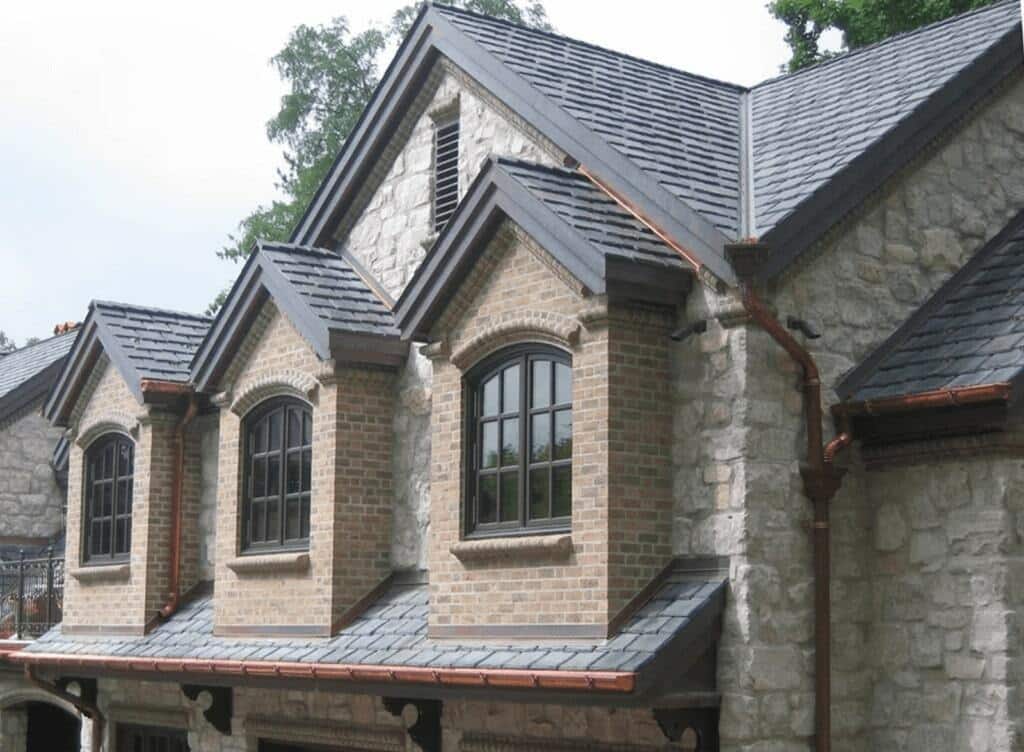 Slate is a natural stone with a unique and beautiful appearance.
Slate offers some very dramatic color changes that only time and nature can produce.
In addition, slate is a fire-resistant and durable roofing material. It is probably one of the most classic roofing materials out there.
The downside of slate is that it is very heavy and needs to be reinforced to support the extra weight.
It is also very expensive and difficult to handle to install, making repairs a potential problem.
2. Metallic tiles.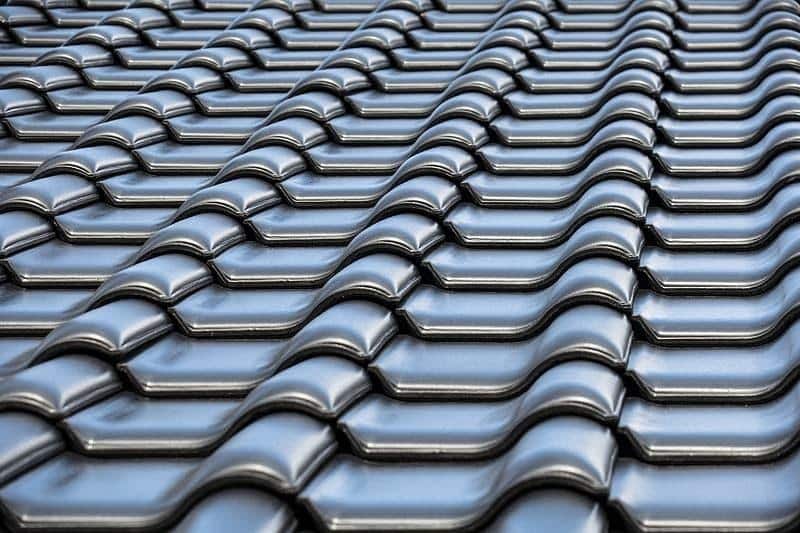 The most commonly used materials in metal tiles are copper, aluminum, zinc and steel.
Among these materials, steel and aluminum are the most popular.
Metal tiles come in different patterns and shapes to imitate products such as barrel tiles (Spanish roofs), slate tiles, wooden tiles and even regular tile patterns.
Metal shingles have become very popular due to their light weight and ease of installation, but these same benefits are also their disadvantages.
Metal is loud (some people like it, some people don't).
Metal shingles dent easily, making repairs difficult.
Walking on wet metal is extremely dangerous.
Metals are conductors of external temperature and do not provide much insulating value.
3. Concrete tiles.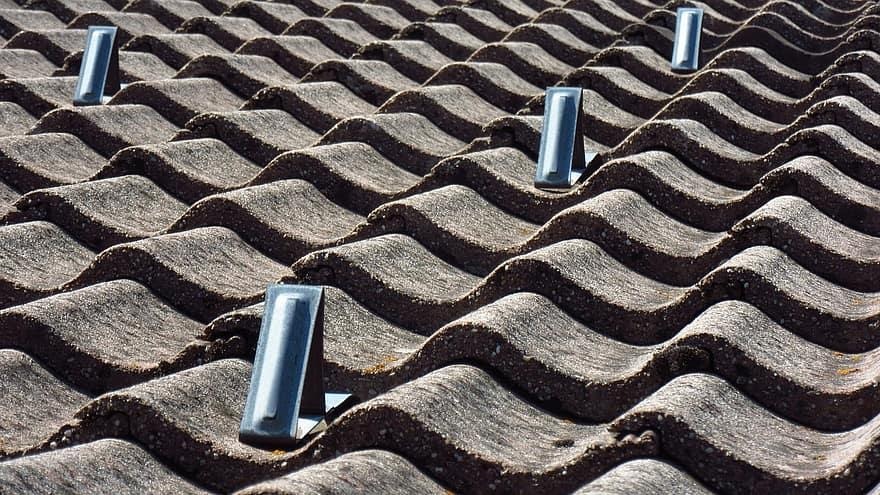 Developed in Bavaria in the mid-19th century, the basic components of concrete are cheap and easy to find.
These first tiles were handmade, but over time modern production methods have made concrete tiles one of the cheapest on the market.
Concrete bricks look like wooden sticks, mud bricks and slate bricks and are very attractive.
The concrete is very heavy and a structure of roof reinforcement is needed to handle the extra weight these stone roofs bring.
They also need roofers familiar with the tools and procedures needed to properly install concrete shingles.
They have many of the same maintenance requirements as clay.
4. Composite tiles.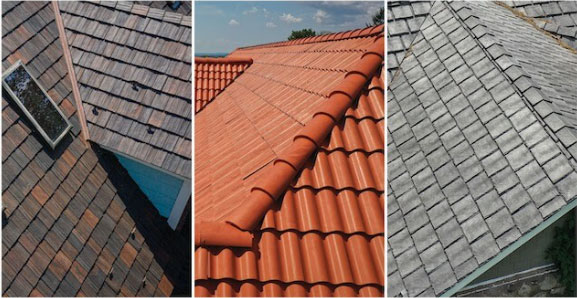 Composite tiles are made from a mixture of natural and artificial materials and offer many advantages over tiles made of natural stone, wood, clay, metal or concrete.
They can easily replicate the look of any tile product and have the advantage of offering custom color combinations for most patterns.
They are lighter, have a good warranty, and can usually be installed by the most experienced roofing contractors.
5. Solar Tiles.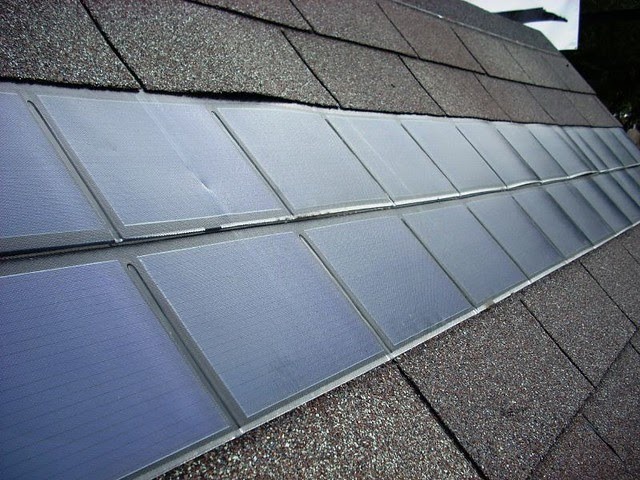 Solar shingles replace your standard roofing material with power generating shingles that plug into batteries in your home and naturally extract electricity from the sun.
One roof Solar can greatly reduce your electricity bill if enough shingles are installed.
There are a few different styles, but most people are more interested in their performance than their attractiveness.
Solar shingles are expensive and require professionals to install, maintain and repair.
For the forward-thinking consumer, solar shingles bring you closer to your goal of being truly green in terms of materials and construction practices. construction.
6. Clay tiles.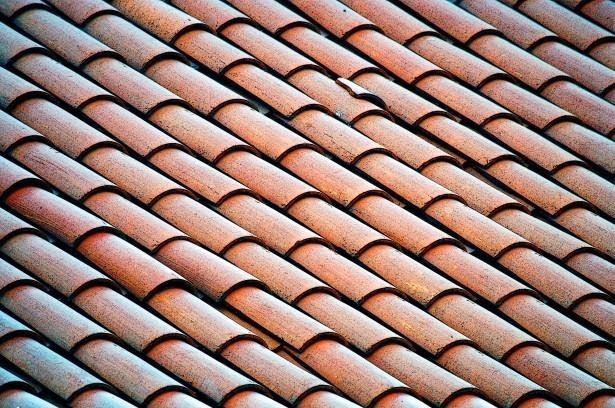 Clay tiles have a long history. Why? Because the material base has always been readily available.
The tiles are molded by hand, dried and used in the roof. Today's process is mostly machine driven, but the finished product is just as beautiful.
Most of us are used to seeing clay roofs on the form of barrel tiles or flat tiles.
They come in a variety of colors and are sealed to prevent water absorption. Clay bricks are very heavy, break easily if not handled carefully, and require an experienced installer.
Like concrete and slate, a roof with clay tiles requires a lot of reinforcement to support the extra weight of the clay.
7. Spanish Synthetic Barrel Tile.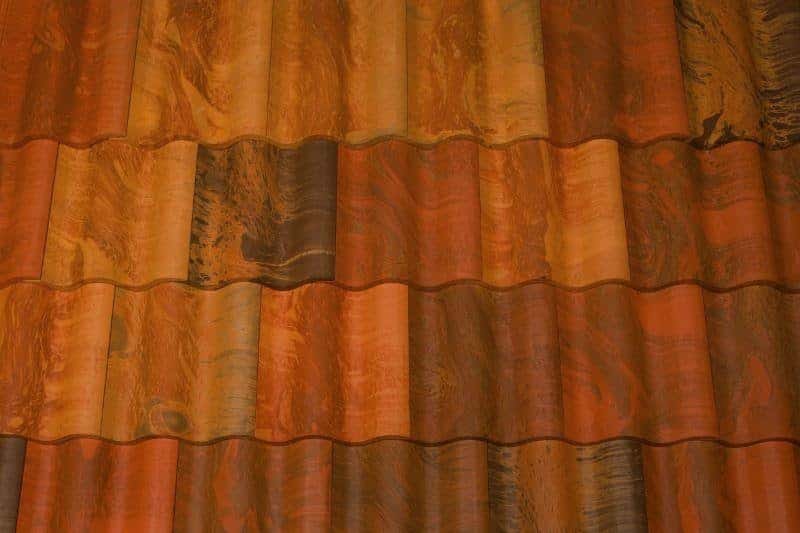 Brava offers the beauty timeless of a Spanish villa without the extra expense of reinforcing the entire roof.
Synthetic tiles are recyclable, fire resistant and available in almost limitless color combinations, and do not require the maintenance that clay tiles do.
8. Synthetic Slate Tile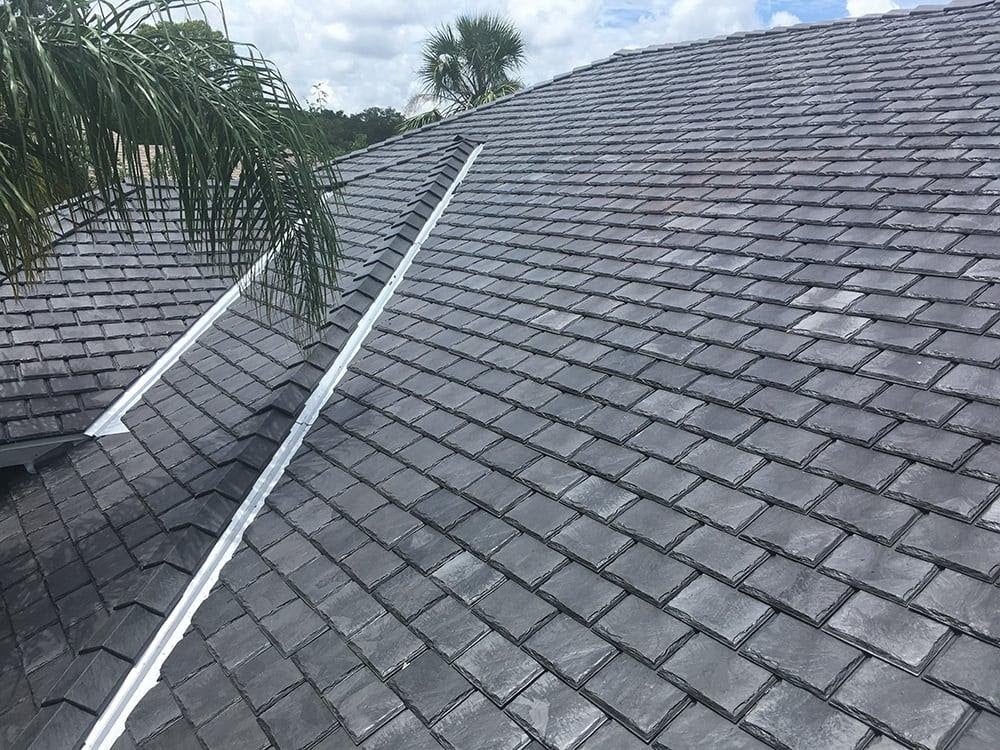 Synthetic or composite slate shingles look real, without the weight and hassle of replacing broken shingles and without the regular maintenance of check gutters to ensure there is no standing water on the slate that would freeze and destroy the shingles in winter.
Tiles are manufactured to a Class 4 impact rating and can be designed with unlimited color options.
They are lightweight and crafted from eco-friendly composite materials.
9. Synthetic Cedar Tile.
It's made from composite materials that won't warp, crack, split or rot and don't attract fungus like real cedar Shingles because they don't contain water.
Lightweight and easy to install, these tiles give you the look of a roof split into cedar without all the problems.
Available in a variety of colors, your roof cedar shingle will remain beautiful for many years to come.
So, did you like the article about types of tiles?
So, watch this video below about what you should avoid when it comes to to decorate correctly:
Swipe down the screen and check out more tips like this one and don't forget to share it with your friends!
Want more tips about the world of Architecture and Decoration, then check out some of our articles at: